Durst Reveals Two New Printing Platforms and Software Solutions at the 2018 SGIA Expo
Rochester, NY – At this year's SGIA Expo 2018, October 18-20 at the Las Vegas Convention Center, Durst showcased their leading-edge technology with two new platforms and software solutions, designed to automate and streamline today's print businesses. Durst featured the award winning P5 250 HS printing platform and new Rho 512R wide-format roll printer with new LED technology all three days of the show. Durst also unveiled their professional services software, MAPS (Multi Application Platform & Solutions) and LiftERP, an ERP built by a printer for a printer.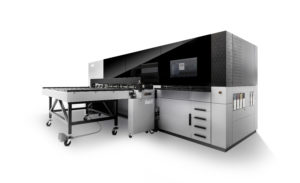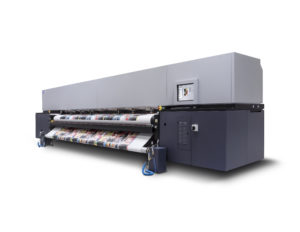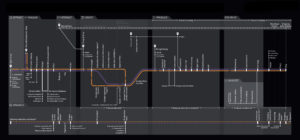 "SGIA Expo 2018 started and ended for Durst on a note of high energy and excitement," states Kevin Currier, North American Product Manager, Durst Software. We launched the Professional Services Group and the MAPS (Multi Application Platform & Solutions) portfolio of streamlined and integrated solutions in Las Vegas. The response to our portfolio of open and integrated solutions from one source was extremely positive. The reception, interest and feedback was as good as we had hoped." says Currier.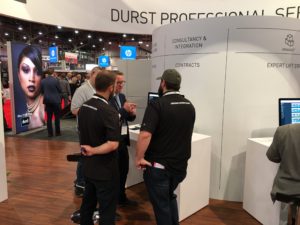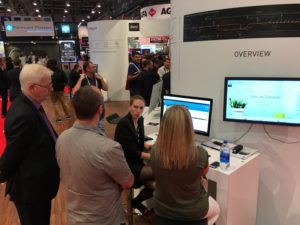 Durst featured a new ERP system, named LiftERP, a new venture between LiftERP and Durst that was specifically developed by, and now for leading print providers.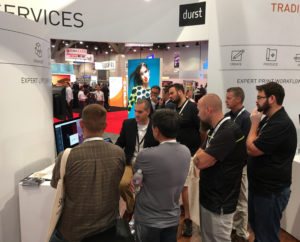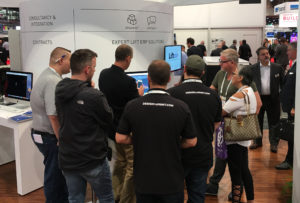 "In software we are focused on delivering what the print owners need to operate their business, not the more typical situation where software developers build something and try to convince print owners that it will work!" said Tim Saur, CEO & Managing Director for Durst North America. "These innovative solutions are designed to increase production efficiency while maintaining the required high-quality output."
"Las Vegas is always a great draw for the SGIA Expo show, and this year the Durst booth was busy all three days", says Larry D'Amico, Sales Director – North America. "The interest level in the P5 is very high after customers were able to see the speed and quality we were able to achieve with this new printer, first hand.
P5 250 HS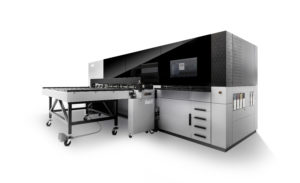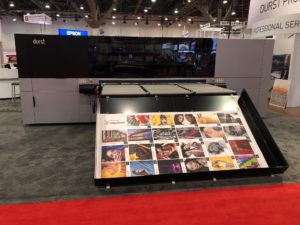 The P5 250 HS, the first of the Durst P5 Series is leading the next generation technology in large-format digital printing. A winner of the prestigious European Digital Press Association (EDP) Award for best flatbed/hybrid printer > 250m/h, the P5 250 HS is targeted towards high volume industrial production, as well as one-offs in offset quality. The P5 system is more than just a digital printer, it is a print production platform designed to maximize operation and uptime for optimal performance and quality, marking a paradigm shift in digital print and production technology.
Rho 512R LED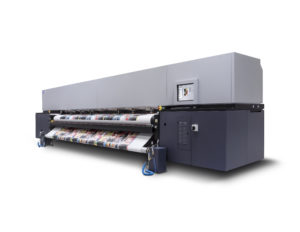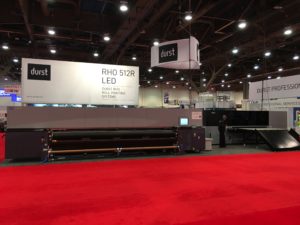 The Rho 512 Roll-to-Roll Wide-Format digital printer, a core product of Durst's Rho Series is now available with LED technology. The new LED technology provides the same high print quality and productivity with less power consumption, reduced noise level, and an ozone-free process. To maintain the high-quality output it's known for, Durst developed a new UV LED ink system to accelerate the drying process and to achieve perfect results even with temperature-sensitive materials.
Durst Software
MAPS (Multi Application Platform & Solutions) for Web2Production, Print Workflow and Production Workflow solutions.
LiftERP (Elevated Print Production Management) a comprehensive ERP system focused on the printing industry. Built by a printer, for a printer.
Both software suites offer comprehensive workflow management as well as advanced service tools for running today's PSP's.
SGIA 2018 Awards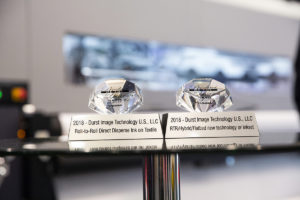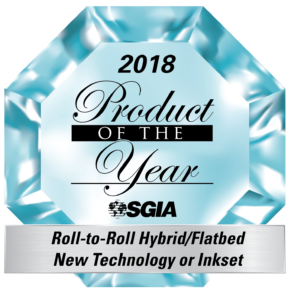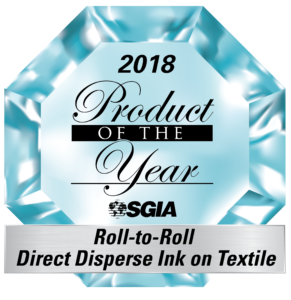 Durst was honored by SGIA in receiving two 2018 Product of the Year Awards. The Delta WT 250 in the category of best RTR/Hybrid/Flatbed New Technology or Inkset and the Rhotex 325 dual-purpose fabric & soft-signage printer in the category of Roll-to-Roll Direct Disperse Ink on Textile. The Product of the Year Award Competition highlights the best digital imaging technologies that keep the specialty imaging community moving forward.
Durst, a proud Platinum Sponsor of the SGIA Expo '18, provided a first-hand look at next generation technology in action. These cutting-edge products and services create significant growth opportunities for today's print providers to help them succeed. We want to thank everyone for taking time out of their schedule to stop by the Durst booth and make this the most successful show ever.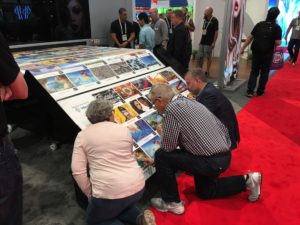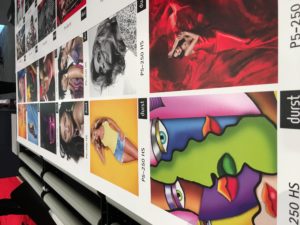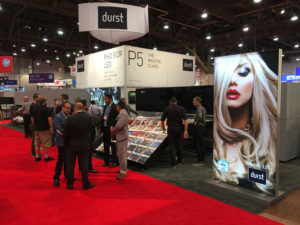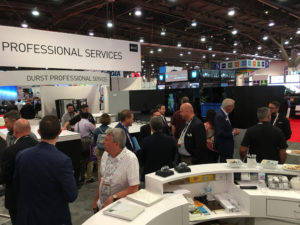 About Durst:
Durst Phototechnik AG is a leading manufacturer of professional digital imaging systems.  The company operates manufacturing facilities in Brixen, Italy, and Lienz, Austria, and has major offices in the U.S., France, United Kingdom, Germany, Spain, Mexico, Brazil and Singapore.  Durst's reputation for quality, precision, innovation and reliability spans more than 80 years.
CONTACT:  For information on Durst Image Technology U.S., LLC or any of Durst's products and services, contact Christopher Guyett, Sales & Marketing Coordinator:  phone 585-486-0340 ext. 5270, fax 585-486-0350, e-mail: cguyett@durstus.com – Or visit Durst U.S. online at: www.durstus.com