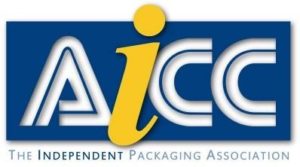 AICC, founded in 1974 for independent corrugated converters has since evolved to include independent packaging manufacturers in folding carton, rigid box, and other diverse segments of packaging.  AICC, the leading cross section for those in packaging and corrugate services remains as the vital association to cultivate and unite those relationships for packaging manufacturers, suppliers and customers.
Durst, a proud member of the AICC appreciates the opportunity and is excited to be a part of the inkjet revolution in the corrugate container marketplace, for many years to come.
The most recent 2018 AICC Spring Meeting in Phoenix, AZ, was very well attended.  Today's AICC is home to 2nd and 3rd generation converters, where they want (and need) to stay visible and be in-front of their industry peers.  AICC provides a guidance (a measuring stick) for the future of corrugate and printing.  The Spring Meeting was the opportunity to talk about the industry and forecast the future all the while, staying up-to-date.
Durst was interactive/engaged and participated in/experienced excellent opportunities to network with converters, discussing their future needs and requirements.  There is an abundance of businesses looking to new technologies.
Digital inkjet printing is the next big thing entering into the corrugate marketplace, where the industry is now becoming heavily digitized.  The industry is embarking on/welcoming inkjet technology and its purpose into the industry; with personalizing, specific VDP applications and specialized design capabilities.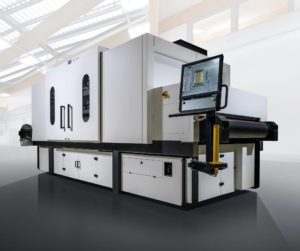 "Single-Pass" is the excitement/rage.  This technology offers and relates to what converters currently do now (flexo & litho printing applications) that will produce the similar throughput.
At Durst we are excited to share our full portfolio of both short run Multi-pass UV & Water Based Technology applications all the way through to our unprecedented/prominent class leading Single-pass inkjet press.  Durst innovation is contagious, and the desire for continuous growth is something we can all relate to.
We see companies looking to invest right away.  We also encounter those who want to work with Durst, easing into a gradual transition to the digital revolution, for their future needs.  At Durst, we've always thought of ourselves as business partners with our customers, offering them more than just a printer.  Anyone looking for help with education about inkjet and everything that is in this space today, we here at Durst want to help you understand and develop all of your options for the corrugate industry.
We realize the term "one size fits all" does not always mean it is the best fit for everybody's needs. For this inkjet revolution, remaining flexible, innovative and responsive to converters needs, Durst will keep you at the forefront.
Durst provides the best technology.  For more information on Durst Delta product offerings please contact us for further details.  We look forward to hearing from you.