Durst Launches P5 Next-Generation Technology Platform
Rochester, NY – February, 2018 –Durst, a manufacturer of advanced digital printing and production technologies, has launched a new printing platform – the P5 series. The first member of the family is the large format printing flagship, P5 250 HS, with shipping starting from April.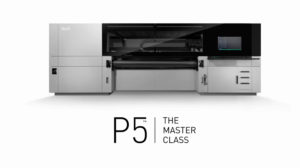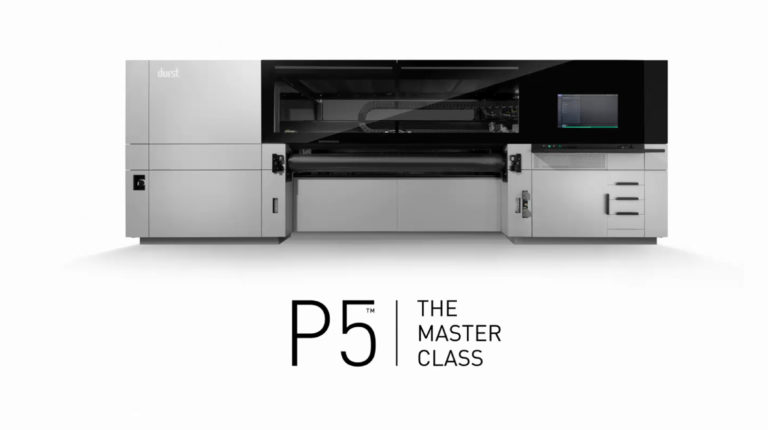 The P5 250 HS is targeted towards high volume industrial production, as well as one-offs in offset quality. P5 relates to five core features at the heart of this technology: productivity, reliability, workflow, versatility and print quality. The P5 technology consists of a series of new generation printers along with newly, in-house developed software and workflow solutions. The family also has state of the art, touch operation-based user-interfaces and leading-edge remote service capabilities. Everything is aimed and streamlined to maximize performance and uptime of the printing family, along with unparalleled flexibility in media and job handling. Durst's iconic industrial design, which was originally developed by the famous Ottl Eicher, has gone a further step with the P5. A design studio from Munich canvassed opinions from many customers and operators with a view to integrating their wishes into a new concept. This has been achieved for the P5 and feedback will be incorporated into many Durst product lines in the future. When compared to the industry benchmark – Durst P10 250 HS – the new P5 is 70% more productive. Featuring latest MEMS nozzle plates powered by Durst proprietary data-path and electronics, the result is a high-speed printing system with ultra-precise drop placement and industrial level reliability.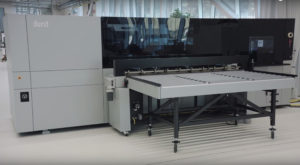 Durst P5 technology features:
Print volume capability in two-pass mode up to 240 sqm/h and high-resolution modes of 1200 dpi
Offset printing quality with a drop-size of 5 pcl
Durst Analytics information platform for pre-emptive maintenance and detailed machine and consumption data to guarantee maximum uptime
Durst Workflow, which provides an in-house developed suite of applications custom tailored for Durst printers and with unique features – beyond ripping.
Christoph Gamper, Chief Executive of Durst Group, said: "The new P5 platform, including workflow software and advanced service tools, represents our key strategy to further invest into large format printing technology and further afield. We believe that there is a lot to explore in this market space and the P5 250 HS is our first statement. In an integrated world, printers need to change as well. With the P5 family we provide tools for change and profit and our firm commitment to continue to lead the innovation in the large format market."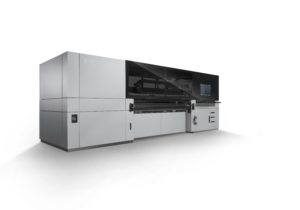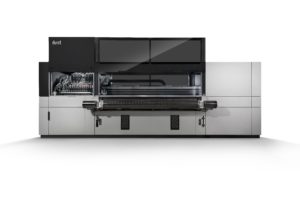 A Durst P5 introduction video is available at: https://www.youtube.com/watch?v=WMRD0Jm3Cuk&t=60s
Durst. Advanced Digital Production Technology
Durst Phototechnik AG is a world-leading manufacturer of professional digital imaging systems.  Durst is a family company with an 80-year history, where values are focused on innovation, customer orientation, sustainability, and quality. The company operates manufacturing facilities in Brixen, Italy, and Lienz, Austria, and has major offices in the U.S., France, United Kingdom, Germany, Spain, Mexico, Brazil and Singapore. For information on Durst Image Technology U.S., LLC or any of Durst products and services, contact Christopher Guyett, Sales & Marketing Coordinator:  phone 585-486- 0340 x5270, fax 585-486-0350, e-mail: cguyett@durstus.com.  Or visit Durst U.S. online at:  www.durstus.com