Rochester, NY – February 2022 – The EDP Awards are the printing industry's leading technology awards in Europe and are an open competition for all products announced and launched in the period of one year. In two categories, Durst was able to win in 2022 for its flagships, the P5 TEX iSUB and P5 350 HS.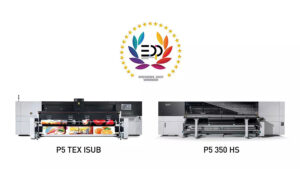 For the jury, the P5 TEX iSUB is the best roll-to-roll textile printing system with an integrated inline finishing unit. The abbreviation iSUB stands for "inline sublimation", suitable for direct printing, which enables to eliminate the process of calendering, resulting in a significant increase in quality and efficiency for the user. However, the printing system can also be used for transfer paper printing. The P5 TEX iSUB is a real game change in the growing soft signage market.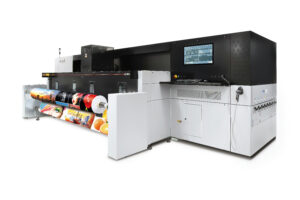 The high-performance P5 350 HS hybrid printing system for roll and board media with a printing width of up to 3.5 m (11.48 ft) was able to assert itself as the best UV printing system for the corrugated packaging market. With a speed of up to 710 sqm/h (7,620 sq.ft./h) and the ability to change materials quickly with multi-roll and multi-track options, the P5 350 HS makes the printing process much more efficient. Of course, not only corrugated but many other materials can be produced on the press, and further increase productivity with the integrated Durst Workflow and Durst Analytics software. It is not without reason that the Durst P5 series is one of the most successful printing systems on the market.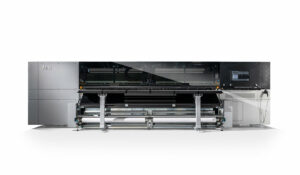 "We are delighted to receive the EDP awards, as it shows that the continuous development of our modular P5 platform is marking out a new path in the world of digital printing aimed in making production flows increasingly efficient, also thanks to our own software solutions fully integrated into the platform." says Andrea Riccardi, Head of Product Management, Durst Group. "At this year's FESPA in Berlin, interested visitors can see for themselves the performance of the P5 printing systems and also expect further innovations from us."