Durst Announces Two Promotions, 0% Interest or 25% off MSRP for Tau 330 Digital UV Presses
Rochester, NY – September, 2017 – Durst US is announcing two exciting promotions for the Tau 330 Series of high-speed label presses:
0% interest financing program on up to $250,000
Or, 25% off Tau MSRP list prices now through the end of 2017.
"This 0% interest program represents an intriguing way to join the Durst family. Our premium presses can be more attainable, and help today's customers get into digital UV label printing." Said Tim Saur, Managing Director & CEO of Durst Image Technology US. "This will make a huge impact on the total cost of ownership, with tax deductions under Section 179."
Essentially, Section 179 of the IRS tax code allows businesses to deduct the full purchase price up to $500,000 of qualifying equipment and/or software purchased or financed during the tax year. That means that if you buy (or lease) a piece of qualifying equipment, you can deduct the full purchase price from your gross income. It's an incentive created by the U.S. government to encourage businesses to buy equipment and invest in themselves.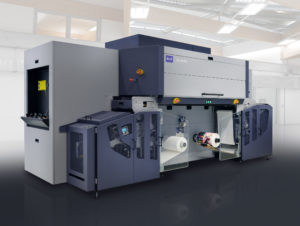 "The Tau 330 Series of digital UV presses enable label converters to sell short to medium runs, variable information, at 157 feet per minute, at up to 1000dpi with up to 7-color capability," said Emily Kroll, Business Director, Label & Specialty Packaging, "Our customers can also integrate them as hybrid systems with laser or die-cutting finishing systems."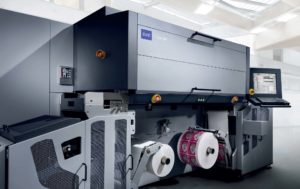 For the 0% interest program, there are specific monthly minimums and production thresholds. Promotions cannot be combined. Contact your tax professional for more information regarding Section 179. Contact Durst US for more details about Durst products & promotions.
About Durst:
Durst Phototechnik AG is a leading manufacturer of professional digital imaging systems. The company operates manufacturing facilities in Brixen, Italy, and Lienz, Austria, and has major offices in the U.S., France, United Kingdom, Germany, Spain, Mexico, Brazil and Singapore. The Durst reputation for quality, precision, innovation and reliability spans more than 80 years.
For information on Durst Image Technology U.S., LLC or any of Durst products and services, contact Christopher Guyett, Sales & Marketing Coordinator: phone 585-486-0340 x5270, fax 585-486-0350, e-mail: cguyett@durstus.com. Or visit Durst U.S. online at: www.durstus.com