Durst US is pleased to announce that Larry D'Amico, the North American Corrugated Packaging & Display Manager for the Durst Delta Corrugate Series of digital printers will be a panelist in the "Digital Print Panel – Phase II" seminar at Corrugated Week 2018, September 24-27. Back by popular demand at CorrExpo, this seminar will be held Tuesday, September 25, 10-11:30am and will feature a group of panelists from the corrugate printing industry to discuss the impact that digital is having on the market.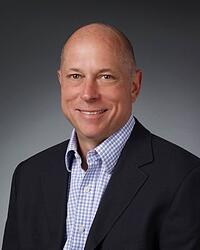 In this seminar, learn more about digital printing technology for corrugated packaging, corrugated displays, and packaging materials and how it can improve production, quality, and address environmental concerns. There will be Q&A time at the end of the session to address any additional questions on the subject.
Seminar Details:
Digital Print Panel – Phase II
Tuesday, September 25, 10-11:30am
Based on the overflow crowd at CorrExpo in Providence last year, a panel of digital printing experts return to discuss the impact this technology is having on the overall industry. Find your seat early as audience Q&A will take place during the final 30 minutes of this session.
Panelists include:
Larry D'Amico, Durst
Liz Logue, EFI
Sean Moloney, SUN Automation
David Murphy, HP
Dennis Van Ijzerloo, Barberan