EDP Awards the 'Next Generation' in Print Technology for Best Technological Development
Rochester, NY – May, 2018: Durst, a manufacturer of advanced digital printing and production technologies, has been awarded the prestigious European Digital Press Association (EDP) Award for "Best flatbed/hybrid printer > 250m/h".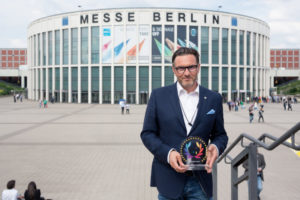 The award was given for the new P5 platform with the new Durst P5 250 HS printing system, which was presented at the end of January at the Durst premises in Lienz, and attracted so much attention that even Austria 's Federal Chancellor Sebastian Kurz was informed about the innovation during a visit.
For Durst, the circle is now completed including introduction, field test, first installations and positive market response, as the EDP jury consists of 21 member magazines from all over Europe. The EDP Awards were presented at FESPA in Berlin.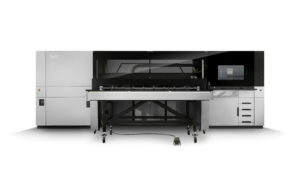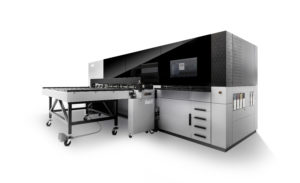 "We are delighted with the EDP award because it proves that Durst P5 is a true innovation and the new benchmark in large format printing," said Christoph Gamper, CEO of Durst Group. "We are already working intensively to expand the P5 portfolio and we are pleased to introduce them at the SGIA show in Las Vegas in October."
About Durst:
Durst Phototechnik AG is a leading manufacturer of professional digital imaging systems.  The company operates manufacturing facilities in Brixen, Italy, and Lienz, Austria, and has major offices in the U.S., France, United Kingdom, Germany, Spain, Mexico, Brazil and Singapore.  The Durst reputation for quality, precision, innovation and reliability spans more than 80 years.
For information on Durst Image Technology U.S., LLC or any of Durst products and services, contact Christopher Guyett, Sales & Marketing Coordinator:  phone 585-486- 0340 x5270, fax 585-486-0350, e-mail: cguyett@durstus.com.  Or visit Durst U.S. online at:  www.durstus.com