Rochester, NY – August 2022: Durst Group will be showcasing the highly successful and globally placed Tau RSC technology in booths #3105 and #3123 at LableExpo Americas in Rosemont, IL from September 13-15, 2022. The booth will offer a unique experience, showcasing the Durst Ecosystem of printers and software, and will provide visitors access to experienced industry experts.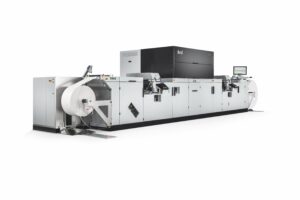 Durst will be showcasing two printers from their Tau RSC Portfolio. First, the Durst Tau RSCi, will be running in booth #3105. Designed for an industrial level of productivity, this printer offers highest quality, in the most economical way. In addition, Durst will be showcasing the Durst Tau 330 RSC E in booth #3123. Designed to evolve with your business, the RSC E is fully upgradeable to grow with you. The RSC line is equipped with impressive native 1,200 dpi resolution, offering superior print quality at all levels of investment.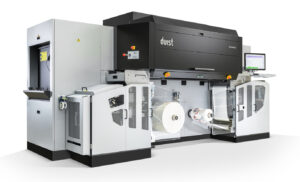 All Durst printers come fully equipped with Durst Workflow and Durst Analytics software, and optional Durst Smart Shop software, enabling web-to-print solutions. Visitors to booth #3105 will be able to view the vast functionally of our software and receive demos on special features such as precise ink cost analysis, exact color rendition, and high-speed ripping.
Steve Lynn, Director, Labels and Packaging, comments, "We are excited that soon we will be back on the LabelExpo show floor, showing the strengths of our RSC portfolio with 1200dpi inkjet technology.  Durst equipment has a reputation for reliability, quality and speed – LabelExpo Americas 2022 will allow us to show those strengths to the entire label community. It's going to be a great show, and Durst is proud to be there."
We look forward to what will certainly be an exhilarating event. Come to booths #3105 and #3123 to see why Durst Keeps You Printing.
CONTACT:  For information on Durst show offerings, contact Chris Guyett.
Email: Christopher.Guyett@durst-group.com
Phone: 585-486-0340 ext. 5270
Durst U.S. online at: www.durstus.com