Durst North America Taps Steve Lynn for Director Position
Durst North America (Rochester, New York) announces that Steve Lynn has joined the company as a Director. In this new and broad role Steve will focus his attention on developing Durst growing software suite and the expanding digital markets of narrow web and corrugate, while simultaneously supporting the continued product expansion of traditional wide format segment.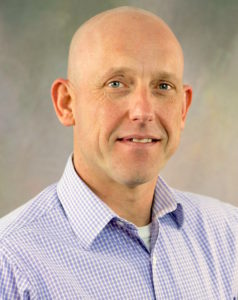 "As Durst North America continues to expand its product portfolio and find new value-added aspects to provide to our customer base it was essential we continue to invest heavily in resources, including top talent in the industry," said Tim Saur, CEO & Managing Director, Durst North America. "Steve is a highly motivated team player with experience in leading large scale, complex, technical solution sales including hardware, software, services and consumables."
Steve has been involved with inkjet in service/support and sales roles for over 25 years in a variety of roles across sales and service functions.
"I am extremely proud to join the Durst North America team" says Lynn. He continued, "The company has a strong reputation for leading innovation, product quality, and always with an exceptional customer focus.  Durst is a fast-moving company that is bringing new innovative inkjet solutions to multiple print segments, along with the most modern software solutions."
About Durst:
Durst Phototechnik AG is a leading manufacturer of professional digital imaging systems.  The company operates manufacturing facilities in Brixen, Italy, and Lienz, Austria, and has major offices in the U.S., France, United Kingdom, Germany, Spain, Mexico, Brazil and Singapore.  Durst's reputation for quality, precision, innovation and reliability spans more than 80 years.
CONTACT:  For information on Durst Image Technology U.S., LLC or any of Durst's products and services, contact Christopher Guyett, Sales & Marketing Coordinator:  phone 585-486-0340 ext. 5270, fax 585-486-0350, e-mail: cguyett@durstus.com – Or visit Durst U.S. online at: www.durstus.com