Rochester, NY – June 2021 – A leader in custom printing, specializing in wide- and grand-format graphics, Olympus Group has provided branding solutions for over 125 years. Headquartered in Milwaukee, WI, Olympus Group conducts business with recognizable high-profile clients, providing custom print solutions, as well as custom mascot characters, across a variety of markets including tradeshows & events, sports teams, entertainment, and branded environments.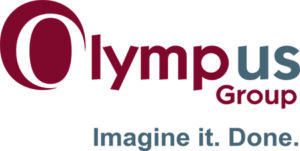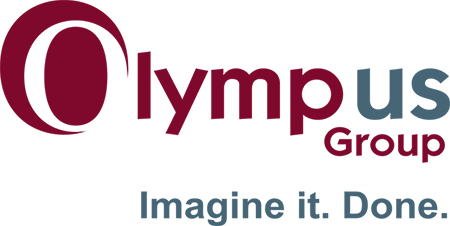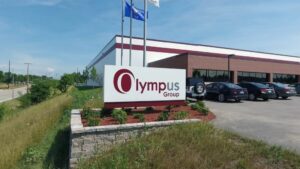 Olympus Group was met with the challenge of aging equipment with increasing downtime and waste. After reviewing various models, they knew they needed to take advantage of the latest technology. "We needed to have a solution for printing both rigid and roll-to-roll.  This allows us to maximize the use of space within our facilities while also increasing capacity and improving turnaround speed," stated Jason Ahart, Chief Operating Officer, Olympus Group. 
With research, and a few industry references later, Olympus Group knew their next step. Durst innovation, with their industry leading printing solutions, offer top print speeds, automation and workflow efficiency which has the industry recognizing the P5 350 platform as the competitive edge for digital print applications.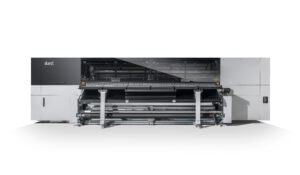 The Durst P5 350 is an all-in-one hybrid large format UV LED inkjet press that prints both rigid and roll materials up to 138" (3.5 meters) wide with 1200 dpi output. The P5 350 provides various options to this platform, brings expanded roll capabilities with controlled double-sided printing, allowing for fast media changes and innovative flexibility. The P5 350 is equipped with Durst Print Workflow software and exclusive Durst Analytics, turning the printer into a production unit from day one and offering enhanced production efficiency.
Olympus Group decided on the Durst P5 350 because the company wanted a dependable inkjet printer that is multi-functional and generates superior output quality, with versatility to accommodate roll-to-roll and rigid materials. "We are proud that Olympus Group selected Durst," said Larry D'Amico, Sales Director, Durst North America.  "We are excited to be an integral part of their business. The P5 350 provides the tools for growth with industry leading innovation and technology. We look forward to a longstanding partnership."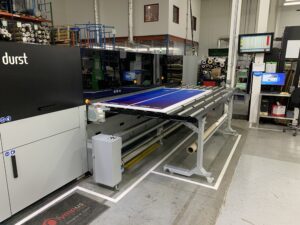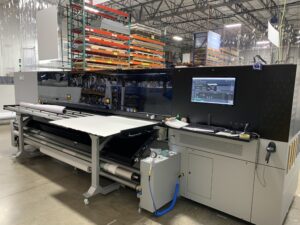 "Less downtime and significant efficiency gain has been achieved with the P5 350" stated Gamalier Roche, Plant Manager, Olympus Group/Orlando, FL. With a Durst P5 350 at both their WI and FL locations, Olympus Group's multi-site custom print capabilities can now produce more inhouse, mitigating cost and capacity concerns, while maintaining a high level of responsiveness, turning projects faster than their competition for their customers. The P5 350 gave Olympus Group wider product offerings, improved results with previous problematic medias and less waste that results in a more efficient process. Roche stated, "We are more than just another print shop. We offer the complete service to our customers. The Durst P5 350 takes quality and productivity to a new level, allowing us to increase capacity and keep up with our customer's deadlines. The Durst P5 350 fits perfectly into our business model."
About Olympus Group:
Olympus Group provides custom print services across market verticals such as tradeshows and events, professional sports, entertainment and branded environments.  With locations in Milwaukee, Orlando and Denver, they focus on producing high quality graphics with unparalleled responsiveness and service.  Phone:  800-558-9620   Website: www.olympuscustomprint.com
About Durst:
Durst Phototechnik AG is a leading manufacturer of professional digital imaging systems.  The company operates manufacturing facilities in Brixen, Italy, and Lienz, Austria, and has major offices in North America, France, United Kingdom, Germany, Spain, Mexico, Brazil and Singapore.  Durst's reputation for quality, precision, innovation, sustainability and reliability spans more than 80 years.
For information on Durst Image Technology U.S., LLC or any of Durst's products and services, contact Christopher Guyett, Sales & Marketing Coordinator.
Phone: 585-486-0340 ext.5270
Email: Christopher.Guyett@durst-group.com
Durst North America online at: www.durstus.com