Rochester, NY – September 2021 – The Pinnacle InterTech Awards exemplify the most advanced development of technologies that are predicted to have a major impact on the printing industry and is bestowed upon new technologies judged as truly innovative and likely to change the future for printing and graphics companies. An independent panel of judges deliberated over an outstanding selection of technology nominations and concluded Durst and the P5 TEX iSUB has been recognized and awarded the 2021 Pinnacle InterTech Award from PRINTING United Alliance.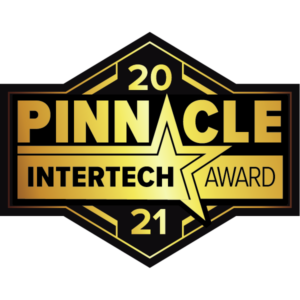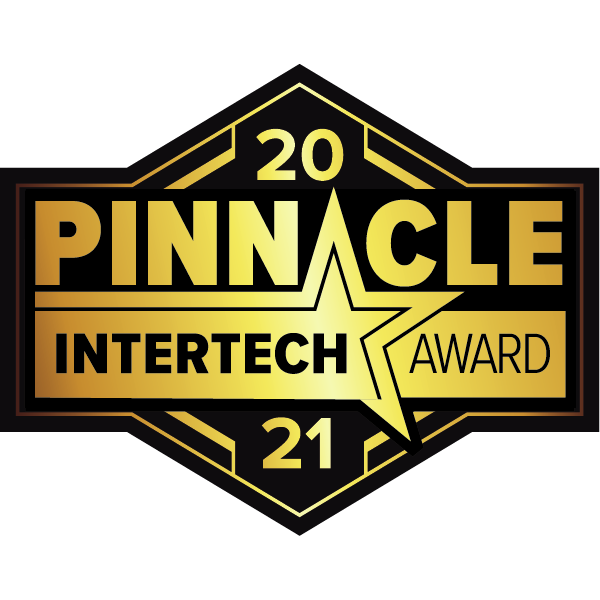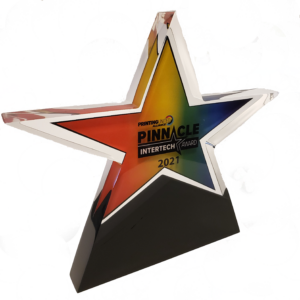 "Everyone at Durst is extremely proud to receive this affirmation from PRINTING United Alliance," said Tim Saur, CEO & Managing Director for Durst North America. "The soft signage market is experiencing tremendous growth and the P5 TEX iSUB provides efficiency, quality and productivity at the highest level. We take great pride in being selected as a winner in this prominent competition."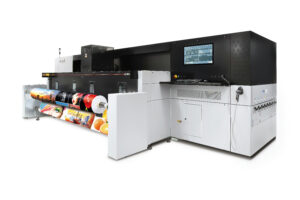 The P5 TEX iSUB, which is based on the successful P5 platform with a maximum print width of 3.3 meters, and maximum print speed of 4,122 sq ft/hour when the 330 cm print format is fully utilized. At the heart of the Durst P5 TEX iSUB is the integrated inline fusing for direct printing on polyester fabrics. The P5 TEX iSUB is not limited to direct printing, but transfer papers can also be printed and further processed in the usual way. It is precisely the combination of both processes in one system that gives users enormous flexibility.
According to the judges, the Durst P5 TEX iSUB is a "game changer" and will transform dye sublimation printing because of the system's unique inline sublimation system. Printing and fixating can now be done in one step, eliminating the need for a traditional heat calendar. The P5 TEX iSUB is as productive and less expensive than a transfer process, when factoring in transfer time and associated consumables. The P5 TEX iSUB has upended traditional thinking about dye sublimation printing by introducing a technology that both improves efficiency and lowers costs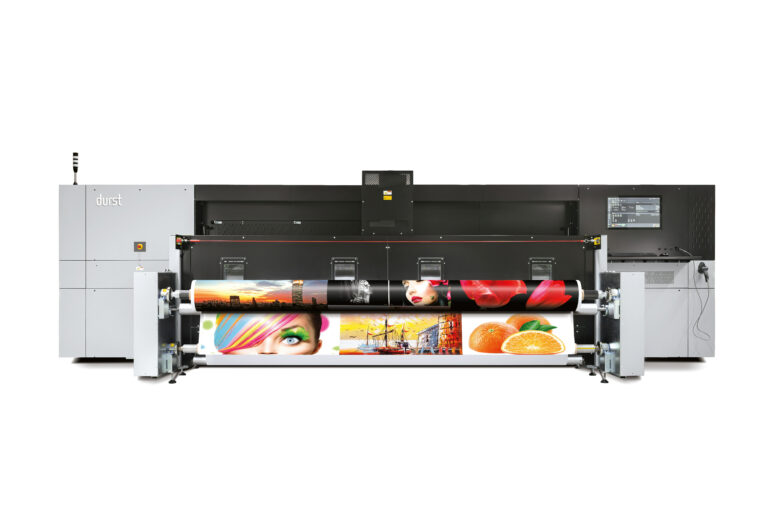 "The Pinnacle InterTech Awards program celebrates the inventiveness of suppliers and recognizes technology advancing our industry," says Jim Workman, VP of research and technology, PRINTING United Alliance.
Durst printing technology offers an extremely wide range of business opportunities and applications that have been, and will continue to, revolutionize production processes for today's printing businesses, from Pixel to Output.
About Durst:
Durst Group AG is a leading global manufacturer of advanced digital printing and production technologies.  Durst is a family business with an 80-year history, with values focused on innovation, customer orientation, sustainability, and quality.
The company operates manufacturing facilities in Brixen, Italy, and Lienz, Austria, and has major offices in the U.S., France, United Kingdom, Germany, Spain, Mexico, Brazil and Singapore.
CONTACT:  For information on Durst Image Technology U.S., LLC or any of Durst's products and services, contact Christopher Guyett, Sales & Marketing Coordinator:
Phone 585-486-0340 ext.5270
Email: Christopher.Guyett@durst-group.com
Durst North America online at: www.durstus.com