Rondo Invests in Durst Corrugated Single-pass Technology
The leading corrugated board producer from Austria responds to the market's flexibility requirements by expanding the production portfolio with the Delta SPC 130 printing system
Rochester, NY – March, 2018 –Durst, a manufacturer of advanced digital printing and production technologies, has announced the first installation of the Durst Delta SPC 130 printing system in Austria at Rondo Ganahl AG. The leading corrugated board manufacturer will produce packaging and displays with offset and flexo technologies at 6 locations and will set up its digital center at the St. Ruprecht/Raab branch. The focus will be on the Durst Corrugated flagship Delta SPC 130, which achieves print speeds of up to 9,350 m2/h based on Durst single-pass printing technology and, in combination with Durst Water Technology, enables sustainable and odorless packaging products.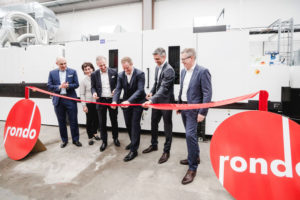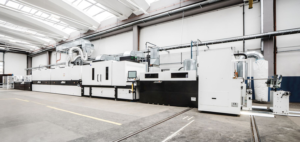 With this investment, Rondo, which has recently been awarded two Wellpappe [corrugated board] Austria Awards, is responding to changing demands in the corrugated board market that requires rapid and flexible solutions for the sampling, versioning and personalization of promotional activities. In particular, the trade and brand manufacturers are also looking for partners that support them with seasonal promotions, special editions and individual products in a timely and high-quality manner. Other print service providers in Austria have recognized this and invested in the Durst Delta WT Corrugated Multi-Pass printing systems. Rondo is going one step further by relying on industrial productivity and scalability with Durst Delta SPC 130 single-pass technology.
"We're delighted that our digital Durst Delta SPC 130 high-performance printing system that we produce for the corrugated board industry from our location in Lienz, East Tyrol has also impressed Rondo, an innovative manufacturer in Austria," says Christoph Gamper, CEO of the Durst Group. "In line with the motto 'Innovation made in Austria', we see a high degree of awareness concerning market situations, as well as a very high level of willingness to lead the way as a first-mover and to create new impulses, particularly in this market."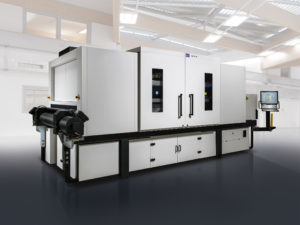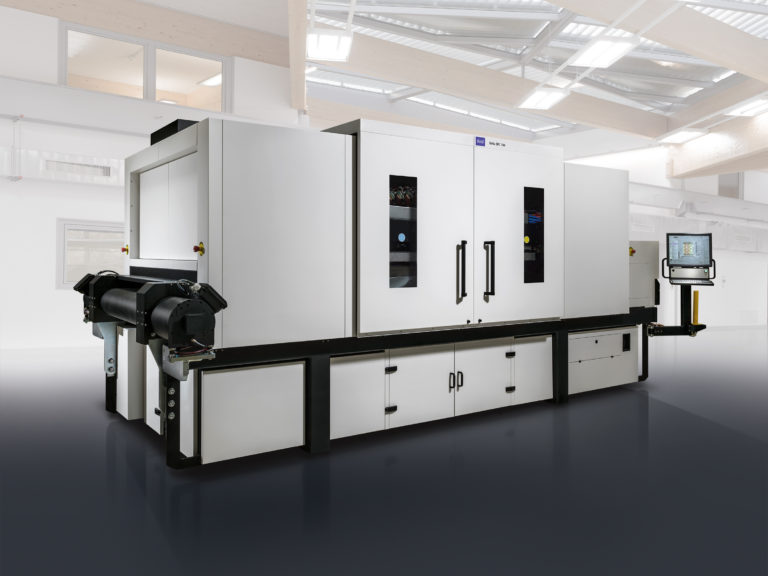 Durst founded the Corrugated Packaging & Display Printing segment in 2016 in order to promote digitization in the corrugated board industry. After initial customer installations of the Delta WT 250 Multi-Pass printing system, Durst developed the Delta SPC 130 high-performance printing system. This system is based on the latest generation of single-pass printing technologies that Durst already deploys in its Label Printing and Ceramics Printing segments. Alongside the more cost-efficient production of shelving and sales packaging in small- and medium-sized job runs, the Delta SPC 130 also supports sampling, customizations and versioning – directly and without setup costs. With the development of a marking-free ink system based on Durst Water Technology, Durst already enables odorless and sustainable packaging products in the food retail sector.
With this innovation, Durst was able to impress Schumacher Packaging in Germany in 2017 and to gain the company as its field test partner for readying the product for market. The field test is now in its final stages, in which additional peripherals and third-party solutions are tested so as to further increase the level of automation. With this continuous development, Durst is providing the investment security that is necessary to accelerate digitization in the corrugated board industry.
About Durst:
Durst Phototechnik AG is a leading manufacturer of professional digital imaging systems. The company operates manufacturing facilities in Brixen, Italy, and Lienz, Austria, and has major offices in the U.S., France, United Kingdom, Germany, Spain, Mexico, Brazil and Singapore. The Durst reputation for quality, precision, innovation and reliability spans more than 80 years.
For information on Durst Image Technology U.S., LLC or any of Durst products and services, contact Christopher Guyett, Sales & Marketing Coordinator: phone 585-486- 0340 x5270, fax 585-486-0350, e-mail: cguyett@durstus.com. Or visit Durst U.S. online at: www.durstus.com