Rochester, NY – January 2022 – Growing and adapting to their customers' needs has always been a specialty of Roll Flex Label Company. As a three-generation family-owned company, Roll Flex has been able to grow their business while watching their customers grow too, many of which have been loyal customers since the beginning. This is why Margaret Zink-Boyle, CEO of Roll Flex Label Company, invested in the Durst Tau RSC-E.

Roll Flex Label Company, located in Hackensack NJ, is a custom label producer. Established in 1983, Roll Flex has held customer service, quality, competitive pricing, and quick turnaround time as their highest priority and promise to their customers. With a specialty in Safety and Warning, Food and Beverage, Product, Barcode, and Coverup Labels, Roll Flex has continued to grow and expand their product offerings. "We started with a Primera Digital Press, which was fine in the beginning, but as our digital business increased, we needed something faster with better quality" Margaret Zink-Boyle stated. By partnering with Durst, they have added 1200dpi UV inkjet technology to their production portfolio.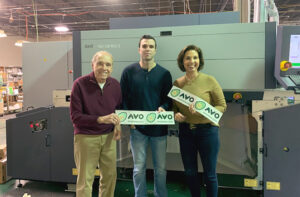 The Durst Tau RSC-E operates at speeds of up to 170ft/min (upgradeable to 262ft/min) with native 1200dpi native resolution and available with up to 8 colors. Durst RSC high opacity white ink delivers a smooth white which is ideal for printing on metallic and clear materials. Best in class quality and productivity, combined with highest uptime, result in a competitive package with lowest total cost of ownership. Equipped with Durst Workflow Label software solution and the monitoring tool Durst Analytics, this printer is a production unit from day one. Steve Lynn, Director Label & Packaging for Durst North America, offered, "We are delighted to welcome Roll Flex into the Durst family and look forward to a great partnership as they transform their business with Durst 1200dpi inkjet production capabilities."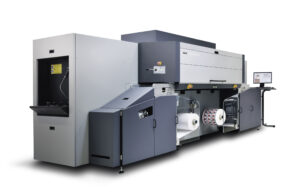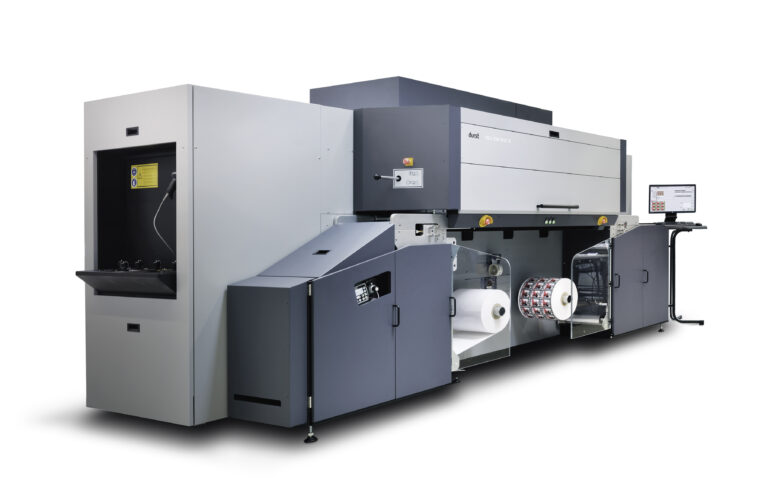 In the competitive label industry, adding a Durst Tau RSC-E was an easy decision for Margaret, who said "We did an extensive search and decided that the Durst RSC-E fit all of our current needs. In the future, as our needs change, the RSC-E can be upgraded to a higher speed, so the press can grow as we grow. 1200 dpi was attractive to us as it provides the highest level of quality currently available that ensures we are competitive now and in the future,  and we really felt Durst offered the best press on the market. We also heard such positive feedback from current users, which made our decision even easier." The competitive edge Durst technology offers combined with the world class service Durst is committed to providing ensures Roll Flex will be able to continue to meet their customer's high expectations and continue to grow their label business for many more decades to come. 
About Roll Flex Label Company:
Roll Flex specializes in custom printed self-adhesive labels, offering Flexo and Digital Printing, Thermal Barcoding, Graphic Design, and excellent Customer Service. With both Digital and Flexographic presses, their highly skilled staff can guide you through a wide variety of projects. Offering long runs, short runs, as well as, multiple copies, Roll Flex can ship all over the world.  
Phone:  201-489-3330   
Website: https://www.rollflex.com/
About Durst:
Durst Group AG is a leading manufacturer of professional digital imaging systems.  The company operates manufacturing facilities in Brixen, Italy, and Lienz, Austria, and has major offices in North America, France, United Kingdom, Germany, Spain, Mexico, Brazil and Singapore. Durst's reputation for quality, precision, innovation, sustainability, and reliability spans more than 80 years.
For information on Durst Image Technology U.S., LLC or any of Durst's products and services, contact Christopher Guyett, Sales & Marketing Coordinator.
Phone: 585-486-0340 ext.5270
Email: info@durstus.com
Durst North America online at: www.durstus.com