Rochester, NY – October 2022: Investing in their second Durst printer, AMI Graphics, a nationally recognized, large format print manufacturer, becomes the first to welcome a Durst P5 500i in America. AMI prides themselves on American-made products at competitive prices and quick deliveries. This new addition will allow them to continue that commitment.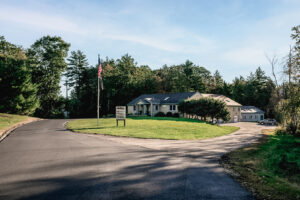 AMI provides innovative signage solutions to professional sports teams and leagues, collegiate athletics, corporations and small business, resellers, special events, and more nationwide. The increased demand for high quality branded signage, quickly, led AMI back to their trusted Partner, Durst. Peter Wensberg, President of AMI Graphics commented, "Durst makes industrial equipment that's designed and built for 24/7 production. We went with the P5 500i because of the mesh printing capabilities and speed.  It's double-sided and multi-roll printing capabilities will allow us to continue to maintain the highest quality products and speed to market to meet the needs of our customers."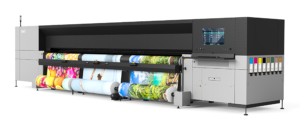 The Durst P5 500i is built on the award-winning P5 platform and has added a "Superwide format" to the portfolio with a printing width of 5.25 meters. Designed for efficient and unattended production, rolls can be processed in single, dual and triple mode. Double-sided printing on the P5 500i provides exact front and back registration, increasing throughput even more by easing the finishing process. "Its technological features allow us to expand our automation capabilities and operate more efficiently. After reviewing [Durst's] offerings compared to others, we knew it would be a perfect fit'" said Wensberg. 
The Durst P5 500i will operate at AMI's Stafford, New Hampshire location. The purchase comes less than a year after their installation of a Durst P5 Tex iSub at their Ocala, Florida location. "We are incredibly pleased that AMI has invested in the new P5 500i. AMI purchased the P5 Tex iSub last year and have now added our new 5-meter printer to their fleet. We find with many customers, once they experience a Durst printer, they understand the true value that we bring to the table. We are excited that AMI has validated their confidence in Durst with the purchase of a second device." offered Larry D'Amico, Director of Sales: LFP and Fabrics. With a Durst printer at both AMI locations, there is no doubt they will continue to be recognized for their outstanding creative insight, product quality, and value they provide.  
About AMI: 
State of the art facilities in Strafford, NH and Ocala, FL, AMI Graphics brings branding and messaging to life through innovative signage solutions, servicing the needs of professional sports teams and leagues, collegiate athletics, corporations and small businesses, resellers, special events, and more nationwide. As signage experts, AMI Graphics understands every signage project has its own unique challenges. No matter how big, small, or unique, AMI Graphics experienced team is there to guide you through the entire process – from concept to completion. 
Email: aaron@ami-graphics.com 
AMI online at: https://amigraphics.com 
About Durst: 
Durst Group AG is a leading manufacturer of professional digital imaging systems.  The company operates manufacturing facilities in Brixen, Italy, and Lienz, Austria, and has major offices in North America, France, United Kingdom, Germany, Spain, Mexico, Brazil, and Singapore. Durst's reputation for quality, precision, innovation, sustainability, and reliability spans more than 80 years. 
CONTACT:  For information on Durst products and services, contact Sydnie Shepland. 
Email: Sydnie.Shepland@Durst-Group.com 
Phone: 585-486-0340 ext. 5236 
Durst U.S. online at: www.durstus.com