Rochester, NY – May 2022: SuperGraphics, a Seattle based large format print company, concluded their search for a faster, more versatile machine with the installation of a Durst Rho 312R Plus. This addition will increase their capacity and productivity, while still providing the highest quality on the market to current and future customers.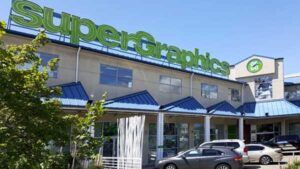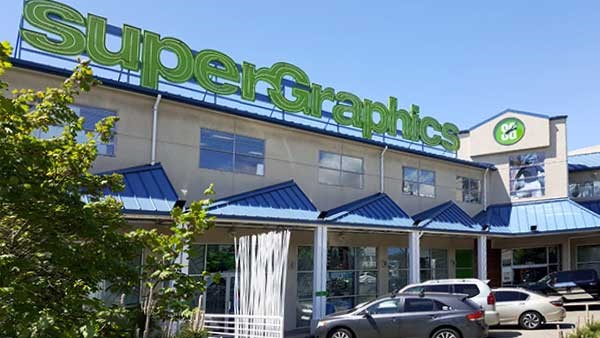 The Durst Rho 312R Plus is a UV inkjet press with up to 1200 dpi print resolution and is specifically designed to print roll materials up to 10.5" wide. The most productive 3.2 m roll-to-roll printer in its class, the Durst Rho 312R defines the quality standard for industrial backlit and fine art printing. It delivers state of the art quality and productivity and is equipped with Durst Workflow and Durst Analytics software, offering enhanced production efficiency.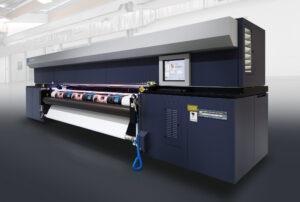 SuperGraphics sees the Rho 312R Plus as a logical extension to its versatile equipment line-up and comes one year after installing a Durst P5 350. Reid Baker, President of SuperGraphics commented, "It's critical that we have consistent quality and reliable uptime in order to meet the challenging lead times that our customers present. With the Durst Rho 312R, we get the consistent quality and uptime that we need along with the flexibility of a true roll press."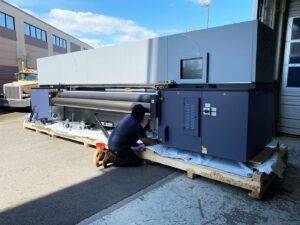 "We are delighted that SuperGraphics has purchased a second printer from Durst. Sometimes it's necessary to own a Durst to completely understand the value we bring. A year after the install of their P5 350, SuperGraphics committed to the 312, a 3-meter dedicated roll printer and a real workhorse in our portfolio," said Larry D'Amico, Director of Sales: LFP and Fabric. "We are confident this is going to bring their business to the next level." 
About SuperGraphics:
Based in Seattle, WA, SuperGraphics is a large-format printer specializing experiential environmental graphics and is well known for its commitment to innovation. Their team is a trusted partner to many iconic brands, who rely on SuperGraphics' ability to execute local and nationwide programs, from concept to completion with superior results. SuperGraphics has operated in Seattle since 2001, servicing the large format graphics needs of Northwest and Nationwide companies.
Phone: 206-284-2201
SuperGraphics online at: https://supergraphics.com/
About Durst:
Durst Group AG is a leading manufacturer of professional digital imaging systems.  The company operates manufacturing facilities in Brixen, Italy, and Lienz, Austria, and has divisions in North America, France, the United Kingdom, Germany, Spain, Mexico, Brazil and Singapore.  Durst's reputation for quality, precision, innovation, sustainability and reliability spans over 80 years.
CONTACT:  For information on Durst products and services, contact Sydnie Shepland.
Email: Sydnie.Shepland@Durst-Group.com
Phone: 585-486-0340 ext. 5236
Durst U.S. online at: www.durstus.com