Durst North America Continues Label Market Expansion & Growth
(Rochester, NY) – With the continued growth in the digital inkjet label market, Durst is pleased to announce the addition of industry veterans David Schwerdtmann and Dennis Eaves to the North American team to expand their footprint in the label market.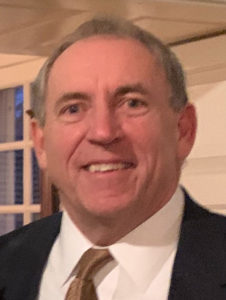 David comes to Durst as Regional Sales Manager for the Label & Specialty Packing business. David has a strong industry of digital label and packaging knowledge with stops at Scitex, KBA, HP, EFI and Domino. David's expertise encompasses prepress, conventional offset printing and Digital production.
"I have been in the printing industry a long time. I have seen numerous changes in pre-press, offset printing, and now digital printing," Schwerdtmann says. "Developing the win/win strategies for customers with Durst innovative solutions, has me excited to be here."
"Focused on developing and building relationships with label printer converters in North America, David brings to Durst his extensive career experience which includes various areas and applications within the labels and packaging industry," says Richard Thomas, Director of North America Digital Business Initiative for Label and Package Printing.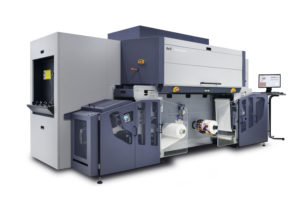 Dennis Eaves has also joined the Durst Label and Specialty Packaging business group as Regional Sales Manager.  Dennis has more than 30 years of knowledge experience in the packaging market. Previously with; HP, Xeikon and Mark Andy, Dennis brings successful work history in digital production printing for label and packaging solutions, where he held roles as Digital Sales Manager, District and National Sales Manager.
"In my career from the inception of flexographic digital printing to the latest generation of digital hybrid press technology, I have never been more excited to be a part of Durst. I am excited to represent and sell this game changing technology," says Eaves.
Dennis brings the foresight necessary in assisting today's clients in selecting the right technology to navigate the transformation into digital inkjet printing.
We look forward to David and Dennis extensive knowledge with the label industry and their formidable contribution to our Durst customers.
About Durst:
Durst Phototechnik AG is a leading manufacturer of professional digital imaging systems.  The company operates manufacturing facilities in Brixen, Italy, and Lienz, Austria, and has major offices in the U.S., France, United Kingdom, Germany, Spain, Mexico, Brazil and Singapore.  Durst's reputation for quality, precision, innovation and reliability spans more than 80 years.
CONTACT:  For information on Durst Image Technology U.S., LLC or any of Durst's products and services, contact Christopher Guyett, Sales & Marketing Coordinator:  phone 585-486-0340 ext. 5270, fax 585-486-0350, e-mail: cguyett@durstus.com – Or visit Durst U.S. online at: www.durstus.com