Rochester, NY – January 2021 – The desire to expand into the large-format sector and increase capacity without sacrificing quality or speed, led Walton Press to add the Durst P5 350. The addition of this innovative digital printer will be the centerpiece of their wide-format print offering allowing them to expand into new markets.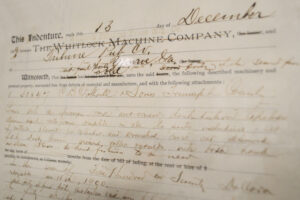 Walton Press located in Monroe, GA began in 1900, originally started in conjunction with the Walton Tribune a hometown newspaper and has been in the printing business for over 120 years. Walton Press is the first in Georgia to add the Durst P5 350 all-in-one hybrid solution for flexible roll and board printing. They take a personal stake in the success of their customers and will do what it takes to support that objective.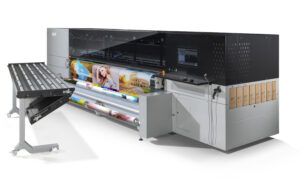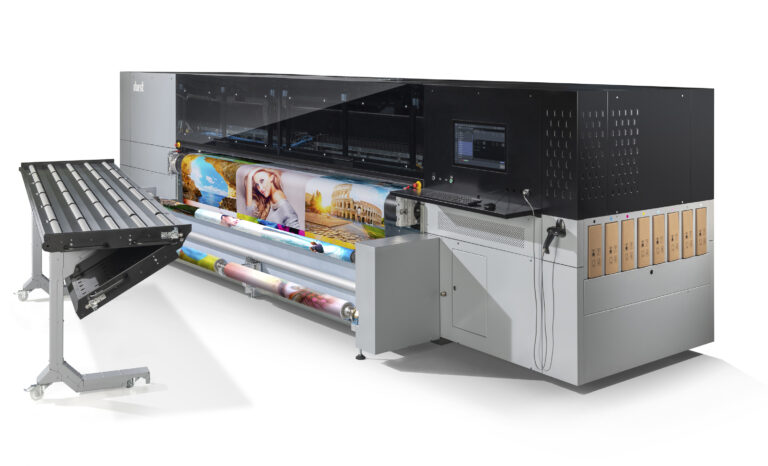 The Durst P5 350 is an all-in-one hybrid large format UV LED Inkjet press that prints both rigid and roll materials up to 138" (3.5 meters) wide with 1200 dpi output. The P5 350 provides various options to this platform, brings expanded roll capabilities with controlled double-sided printing, allowing for fast media changes and innovative flexibility. The P5 350 is equipped with Durst Print Workflow software and exclusive Durst Analytics, turning the printer into a production unit from day one and offering enhanced production efficiency.
Walton Press spent an extensive amount of time searching for the best machine on the market, with quality as the foremost requirement. With their extensive knowledge and rich history in the print industry, Walton Press is confident in the expansion of their business offerings into the wide format market.
Productivity was a big factor in their decision to move forward with Durst and the P5 350. With the markets they are entering, Walton Press will be able to connect with a broad range of customers and will have the right equipment for the job. "The Durst P5 350 is durable, fast and efficient," says Wayne Henderson, VP of Sales, Walton Press.
One of the strengths of the P5 platform is the versatility it offers large format print businesses. With the hybrid P5 350, we provide the needed tools for a company like Walton who is looking to enter this market and requires a broad capability to address their customer needs. We are thrilled to be partnering with Walton Press and their growth initiatives into the wide format graphic marketplace," says Larry D'Amico, Sales Director, Durst North America.
"We're ecstatic about the opportunities the Durst P5 350 brings and how it will expand our business offerings, especially the ability to provide broader service offerings for our customers," said Stuart Christian, President, Walton Press. "With the P5 350 flexibility and its ability to handle a wide range of applications and an array of substrates, we'll be able to offer new and creative solutions with the support, service and turnaround time our customers have come to expect from Walton Press."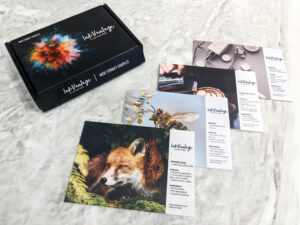 Walton Press is launching Ink*Vantage, which is a new business line. Expanding core capabilities with this new business, it will provide their customers a 'one-stop-shop' for all their printing needs. As technology continues to develop, Walton Press plans to aggressively invest in wide format and other digital solutions.
Stuart Christian comments, "The Durst team has been exceptional in educating our team on the wide format market. The support, flexibility and high availability to Walton Press has been great. The equipment is impressive, and we are confident we've made the right long-term choice in partnering and investing with Durst."
About Walton Press:
Walton Press is a full-service print house with services ranging from consultation and pre-press through printing and finishing. With over a century of experience of developing its products and evolving in the printing industry. A significant aspect of achieving this is by investing in the most cutting-edge technology available. From bound glossy magazines to wide format, Walton Press has the turn-key solutions for your every printing, advertising and distribution need. Walton Press is committed to excellence in quality, service and dependability. Contact us at www.waltonpress.com or by phone at: 800-354-0235
About Durst:
Durst Phototechnik AG is a leading manufacturer of professional digital imaging systems. The company operates manufacturing facilities in Brixen, Italy, and Lienz, Austria, and has major offices in North America, France, United Kingdom, Germany, Spain, Mexico, Brazil and Singapore. Durst's reputation for quality, precision, innovation, sustainability and reliability spans more than 80 years.
For information on Durst Image Technology U.S., LLC or any of Durst's products and services, contact Christopher Guyett, Sales & Marketing Coordinator.
Phone: 585-486-0340 ext.5270
Email: Christopher.Guyett@durst-group.com
Durst North America online at: www.durstus.com