DURST ALPHA
WALLPAPER EDITION
THE NEW BENCHMARK FOR SUSTAINABLE INDUSTRIAL DIGITAL WALLPAPER PRINTING
THE NEW BENCHMARK FOR SUSTAINABLE INDUSTRIAL DIGITAL WALLPAPER PRINTING
For quality demanding Industrial Wallpaper Printers the Alpha product line provides the highest productivity, process stability, and profitability because of Durst's pixel-to-output approach bringing together:
For uncoated and coated papers, non-wovens and textured substrates!
DRIVING YOUR BUSINESS WITH THE DURST ALPHA WALLPAPER EDITION
WALLPAPER, FABRICS AND CANVAS
SUPERMULTIPASS™ TECHNOLOGY:
LEADING QUALITY LEVELS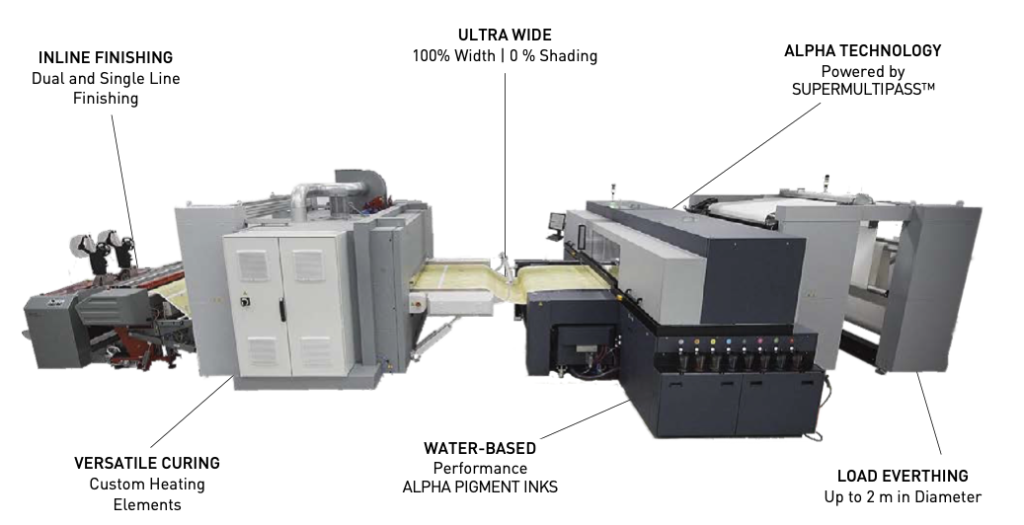 WALLPAPER, FABRICS AND CANVAS
CONSTANT TEMPERATURE AND INK CIRCULATION
The constant temperature control of the inks result in a constant viscosity, exact drop sizes, and controlled image build-up. The ink circulation in all ink circuits ensures that the printheads are always ready.
SYMMENTRICAL COLOR ARRANGEMENT
The symmetrical arrangement of the 8 printing inks means that the same sequences of colors are printed in both printing directions. This prevents color banding and increases the printing speed compared to an asymmetrical printhead arrangement.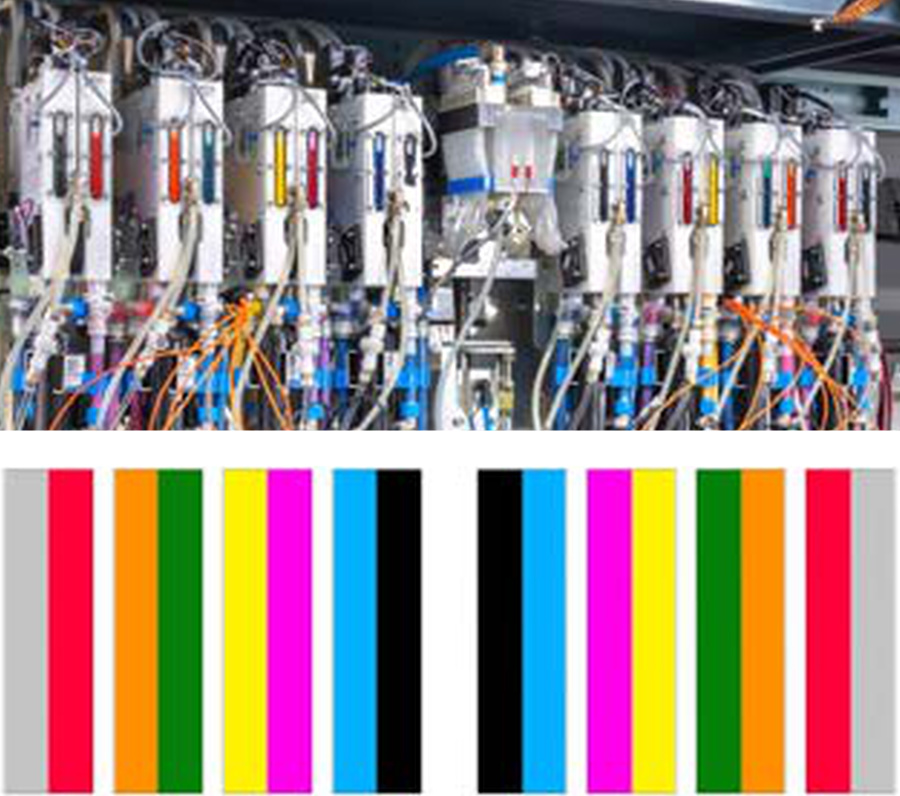 DURST ADVANCED STROKE CONTROL
DASC is a stepless (overlapping) pass control system, which calculate the drop placement according to the material and design while considering drying times. This allows streak-free images to be printed at up to 80% higher production speeds.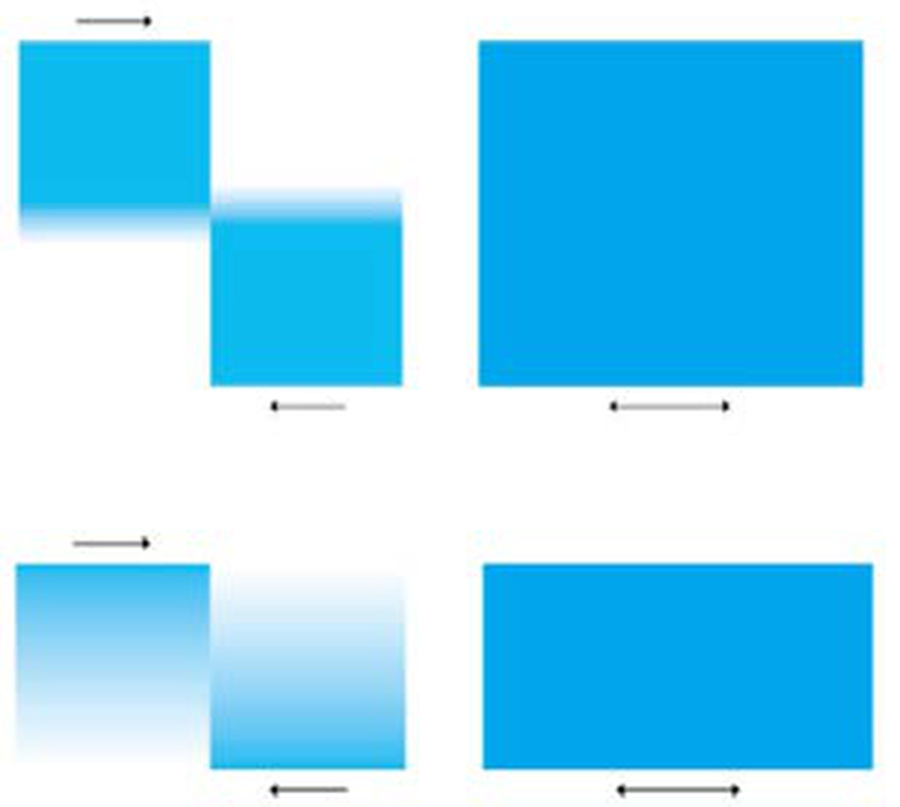 AVERAGE OUTPUT PER DAY: 1500 ROLLS*1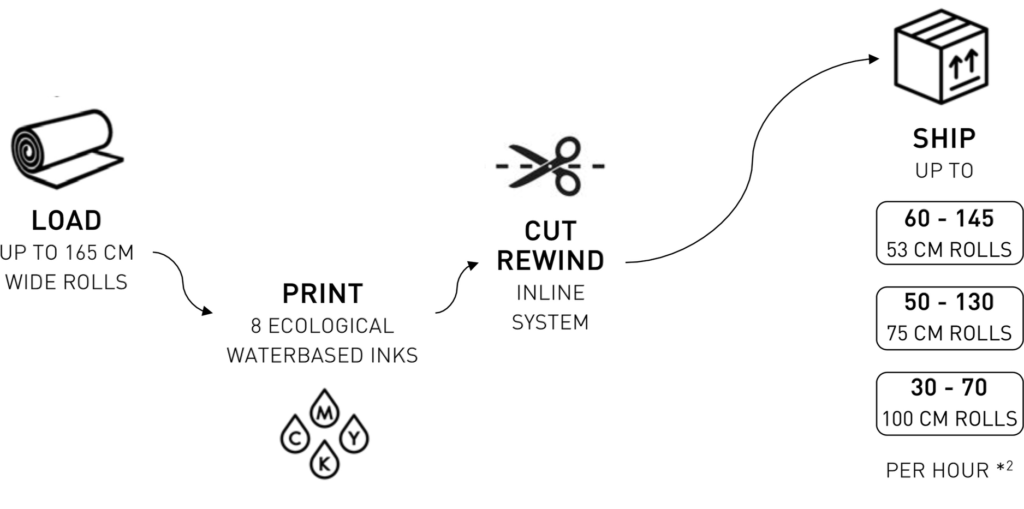 *1 10,03m ROLLS – USING FULL AUTOMATED ALPHA WALLPAPER EDITION
*2 DEPENDING ON DESIGN AND SUBSTRATE
ADVANTAGES OF THE DURST ALPHA PRINTING TECHNOLOGY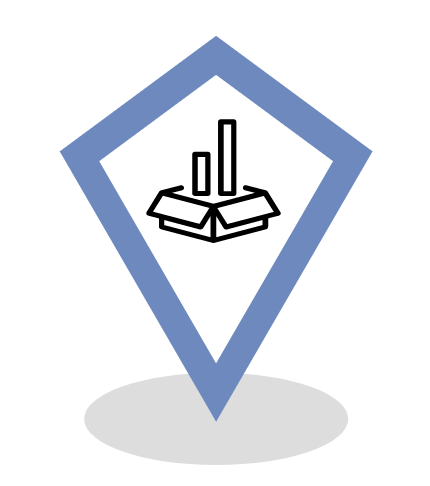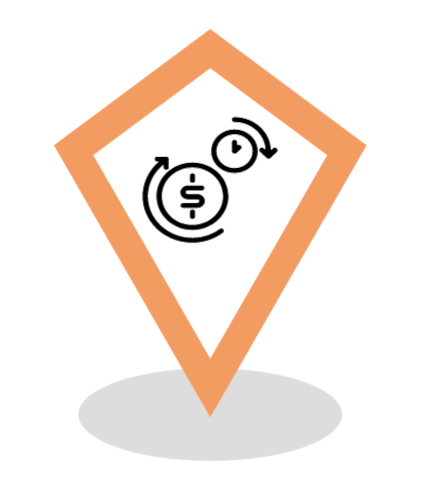 BETTER TCO AND COST-EFFECTIVENESS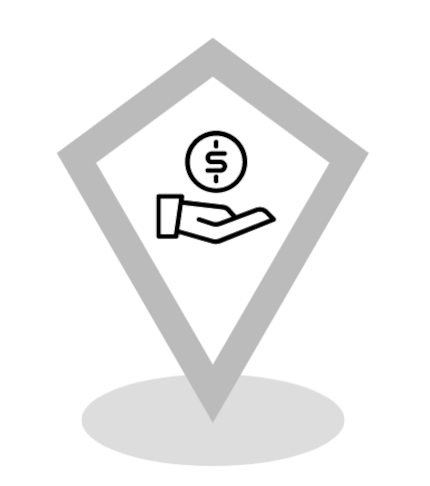 LOWER MAINTENANCE COST AND EFFORTS
… compared to other digital scanning printers
… compared to other digital scanning printers
DRIVING THE SUS­TAIN­ABILI­TY OF THE WALL­PAPER AND TEX­TILE INDUSTRY
Water reduction potential of up to 64% compared to analog processes*
Energy reduction potential of up to 57% compared to analog processes*
Waste reduction potential of up to 85% compared to analog processes*
"…digital textile printing saved more than 40 billion liters of water in 2018…"
Fespa.com
"…a lot of international brands and buyers are now asking for digital printing because they see this as a green process…"
Ekansh Jain, Director of Bliss Impex
"…sustainability is something that we have built our business on…"
Michael Jones, CEO of Spoonflower
DIGITAL WALLPAPER PRINTING WITH DURST ALPHA PIGMENT INK IMPROVES YOUR ECOLOGICAL FOOTPRINT:
E-COMMERCE INTE­GRATION AND MODERN WORKFLOWS
In line with the pixel-to-output strategy of Durst, the Alpha series can be fully integrated into e-commerce solutions such as the Durst SmartShop: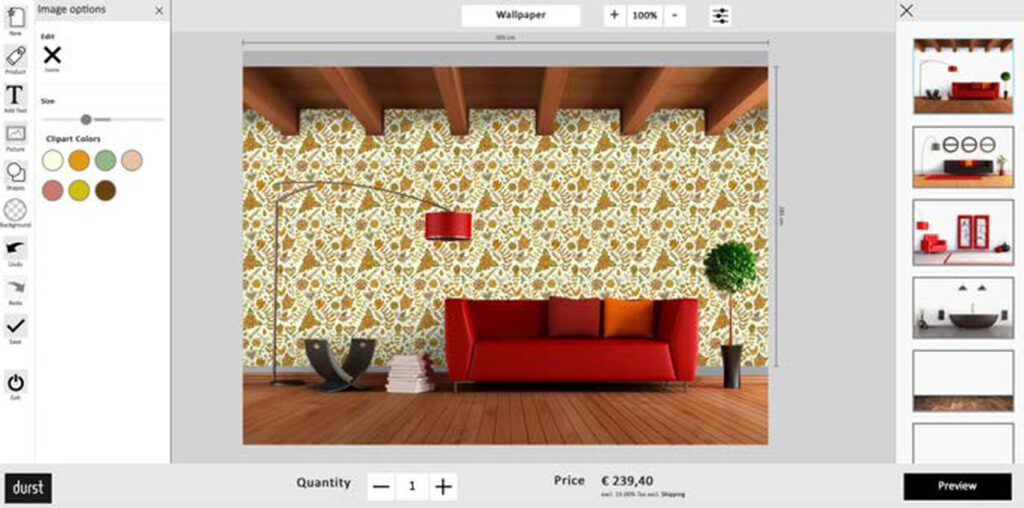 DURST ALPHA SERIES: WHAT IF?
What if there were no more "What Ifs"? Then you found Durst and the Durst Alpha Series for industrial wallpaper printing.
GRAHAM & BROWN FITS DIGITAL GAP WITH "GAME CHANGING" DURST ALPHA SERIES
HOHENBERGER PRODUCES SUSTAINABLE AND HIGH QUALITY WALLPAPERS WITH DURST ALPHA WALLPAPER
Have questions or want to talk to our experts?