Rochester, NY – January 2022 – Durst North America has invested in top industry talent to supply Canadian customers with award-winning inkjet solutions in Canada's ever-growing digital printing market.
Tim Saur, CEO / Managing Director, Durst North America, said: "Canada is an incredibly strong country and one in which, living in Western NY, I know to be very welcoming.  The reality is that our presence in Canada has not yet achieved what we anticipated."
Saur continued, "At the same time, our market share in the USA continues to increase rapidly, and our customer success stories are growing and unrivaled.  I believe that with the new addition of Phil Hampson, a seasoned, focused, knowledgeable, and proven sales individual, combined with a growing service team, we can properly reflect to the Canadian market just how sincere we are about partnering in their continued success."
Philip Hampson brings a wealth of experience as a veteran in the printing industry.  He has previously served in several National sales roles supporting various print markets.  "I have always admired Durst as a company and am honored to represent Durst throughout Canada," states Hampson. "The Durst portfolio offers clients the ability to grow their business with industry-leading inkjet and software solutions. It is exciting to be in a position to offer a best-in-class portfolio of products across multiple segments including Large Format, Textile, Corrugated and Label markets."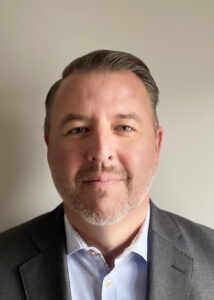 Durst's inkjet portfolio has established itself as the benchmark for highest quality, reliability and productivity.  "Philip's experience in inkjet sales and support makes him a strong and welcome addition to the Durst sales team," said Larry D'Amico, Sales Director Durst North America. "He reflects our ongoing commitment to customer satisfaction before, during and after the sale."
About Durst:
Durst Group AG is a leading manufacturer of professional digital imaging systems.  The company operates manufacturing facilities in Brixen, Italy, and Lienz, Austria, and has divisions in North America, France, the United Kingdom, Germany, Spain, Mexico, Brazil and Singapore.  Durst's reputation for quality, precision, innovation, sustainability and reliability spans over 80 years.
CONTACT:
For information on Durst products and services, contact Sydnie Shepland.
Email: Sydnie.Shepland@Durst-Group.com
Phone: 585-486-0340 ext. 5236
Durst U.S. online at: www.durstus.com