Brixen, Italy – Durst, manufacturer of innovative digital printing systems and software solutions, has presented in its online event, "All you need is RSC", the extended Tau RSC printer portfolio in its new cross-platform design. New features for highly flexible, high-quality yet cost-effective digital label printing from short to long runs were introduced on the updated Tau 330 RSC and a Tau 510 RSCi with integrated flexo stations at the Durst Customer Experience Center in Brixen, Italy.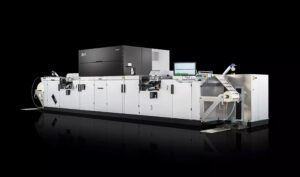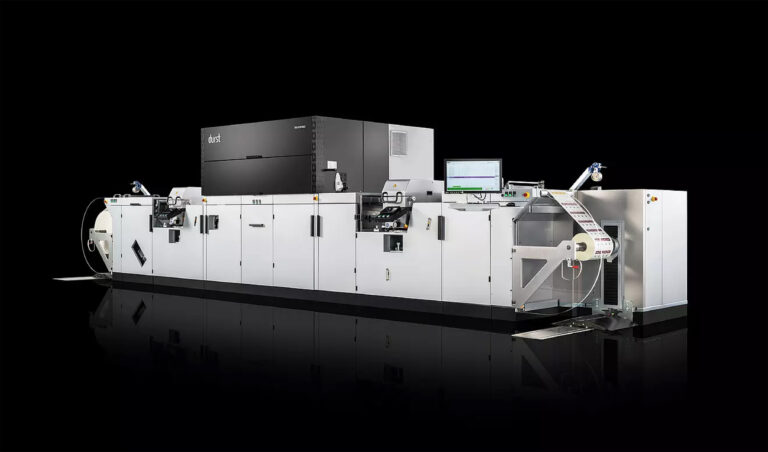 The coronavirus pandemic has changed the needs of consumers worldwide and the demands on label production. On the one hand, label converters must be able to deliver long runs in the shortest possible time to keep the entire supply chain running. On the other, they must cope with many more short runs. In addition, an increasing number of brands and end customers are demanding environmentally friendly label production. As a result, label converters need tools and processes that allow them to quickly adapt to these changes. They need operator-friendly digital presses that produce reliably, fast and cost-effectively short to long runs and allow to minimize waste, ink and power consumption.
To address these market demands Durst has updated its Tau RSC platform and further improved the successful Tau 330 RSC and Tau 330 RSC E presses for short and medium runs. Even various Tau RSCi solutions for hybrid printing and inline processing can be offered now, thanks to the expansion of the product range with various partners.
As shown in the online presentation, the Durst Tau RSCi can be configured with optional flexo stations – before and/or after the digital print unit. Therefore, challenging materials can be used by adding a primer or combination printing between flexo and UV Inkjet. By printing white over with the post-press flexo station more applications can be added to the press. The user-friendly flexo stations fit to the available printing widths of 330, 420 or 510 mm of the Tau RSCi and are equipped with a slide in/out carriage to aid loading and unloading of the ink pan, pick-up and anilox roller. With the new flexo stations, Durst again unlocks potential new profitable business scenarios for its customers.
A new Ink Save Mode allows Tau RSC platform users to reduce ink costs by an average of 12% on a CMYK press. This cost-effectiveness boost will enable more jobs to be shifted to digital production. The operator can choose if he wants to print either in best match mode or with the special save ink mode. Then, the Durst Workflow Label software utilizes image analysis to analyze the print job and replaces the original color combination with an alternative one, with the goal of less ink consumption and minimal visual change in the label appearance.
The intelligent software now also includes a new automatic maintenance feature to avoid downtime and reduce service costs. Automatic cleaning of the print heads is carried out contact-free by the integrated maintenance unit, which also prevents possible damage. The process is intelligently controlled and smoothly integrated into the ongoing print operation. With this new function, availability increases, an overall better and stable print quality is achieved due to the overall better printhead condition, and less ink is wasted because almost
no more purging cycles are needed. Last, but not least, Durst equips every new Tau RSC / RSCi printer model with additional IT security hardware. The operator needs to actively turn a safety key to allow access from outside of the machine.
These new developments are also available as a retrofit for existing Tau 330 RSC and RSC E customers, providing additional value to already-installed presses.
Helmuth Munter, in his last official engagement as Durst Group Label & Flexible Packaging Segment Manager, said: "Today, we count over 250 Durst Tau installations, of which close to 130 are Tau RSC installations, with many clients owning multiple machines that print in an industrial environment 24/7 in 3 shifts per day. So, we can proudly say: We at Durst have advanced the digital transformation with our Tau single pass inkjet technology in the Label & Flexible Package Printing market. Single pass inkjet has evolved to a mainstream label printing technology, with a market share of 25% + globally."
Thomas Macina, Durst Group's new Global Sales Manager for Labels & Flexible Packaging, added: "Many Durst customers have successfully walked this path with the Durst Label & Flexible Packaging team. Durst grew with them, and they grew with our solutions. Therefore, we will continue to have our eyes open and our ears very close to the market to be able to understand and support our customers future needs. Our product portfolio has all the key capabilities and is well positioned to cover the requirements of the different print runs. The RSC E and RSC for short and medium runs, and the RSCi for medium and long runs. All our customers can count on Durst's innovation and the continuous development of RSC technology as a platform for continued successful growth in the label and packaging printing industry."
Link to Event Recording:
https://www.durst-group.com/en/digital-printing-technologies/the-new-extended-tau-rsc-platform
About Durst:
Durst Phototechnik AG is a leading manufacturer of professional digital imaging systems.  The company operates manufacturing facilities in Brixen, Italy, and Lienz, Austria, and has major offices in North America, France, United Kingdom, Germany, Spain, Mexico, Brazil and Singapore.  Durst's reputation for quality, precision, innovation, sustainability and reliability spans more than 80 years.
For information on Durst Image Technology U.S., LLC or any of Durst's products and services, contact Christopher Guyett, Sales & Marketing Coordinator.
Phone: 585-486-0340 ext.5270
Email: Christopher.Guyett@durst-group.com
Durst North America online at: www.durstus.com